This is your one stop shop for all repairs to your Truck & Trailers
Need C.O.I, R.W.C, defect inspections or measure?
Big Truck Workshop has you covered.
As well as our well equipped workshop we have a fleet of hire Tippers with fully qualified drivers.
Our drivers have experience in all aspects of roadworks, asphalt, construction, demolition, site cleaning, green waste removal.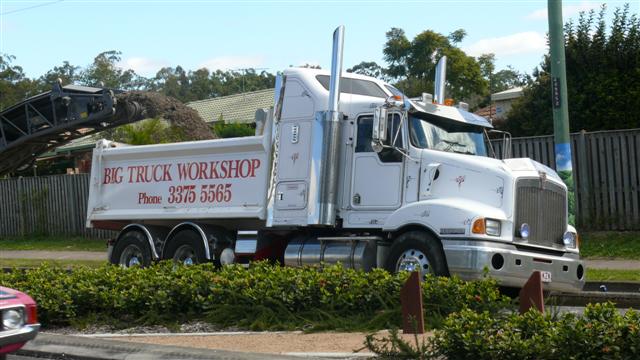 The above image is one of our Kenworths that is available for hire.